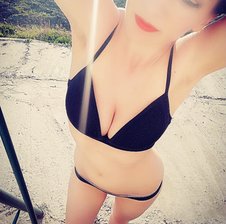 SexySony8
Çevrimiçi olduğunda bildir
Modeli sabitle
Modeli kaldır
24, Başak, Latvia, Riga
Son Giriş:
15.03.2021 19:47:58
SexySony8
ait önemli bilgiler
| | |
| --- | --- |
| Cinsiyet | Kadın |
| Cinsel Tercih | Heteroseksüel |
| Yaş | 24 |
| Boy | 5' - 5'3" [150cm - 160cm] |
| Kilo | 90 - 100 lbs [40 - 45 kg] |
| Saç | Esmer |
| Gözler | Yeşil |
| Etnik Köken | Beyaz/Kafkas |
| Diller | İngilizce |
| Memleket | Riga |
| Kasık Kılı | Tıraşlı |
| Göğüs | Orta |
| Popo | Küçük |
I get turned on by polite guys who know how to treat me. I like to have fun, I love to laught, I appreciate a good joke , happy people ! Also I love to be watched and to watch! I get turned on knowing that I'm turning you on! I like new challenges.I like all vibrating toys.LOVE THEM.I get wet when you tip me and control my toy..I get excited almost all the time.I also like that you talk to me ...telling me things about you.About what you like.I wanna know how we can both feel great.
A sensual,playful young girl .I consider myself open to many things.
I dislike rude,stingy people.I talk only in english no need to try other languages in my chat.I reply only in ENGLISH.
Don't beg me to do things.....unless we agree on a show that requires begging. :)
Web kamerasında yaptıklarım
Çalışma saatleri SexySony8
SexySony8 kişisinin amatör klipleri
Welcome My name is Sonya and I am happy to know you Join me when I am online
1:38
1

THOMAS SABO NECKLACE SPLENIC CHAKRA
Material: 925 Sterling silver; 18k rose gold plating. Stones: zirconia white. Colour: rosé gold-coloured, white.
Devamını oku
2

THOMAS SABO WOMEN'S WATCH GOLDEN ORNAMENTS
Material: stainless steel Colour: yellow gold-coloured
Devamını oku
3

Agent Provocateur Tutu Brief Black
Tutu Brief will prove to you that there is nothing sexier than a gorgeous model wearing ruffles. The sex appeal of your favourite girl will raise the moment she puts this on. Not only the most flattering, but also a comfortable gift!
Devamını oku
4

Agent Provocateur Seraphina Bra Red
There is nothing better when the lady you like so much gets a confidence boost from a sexy lingerie piece! Glamorous yet still comfortable enough to wear for everyday, Seraphina Bra will be a great gift!
Devamını oku